Frank R. James
Original channel name: prophet oftruth88
Date: April 12, 2022
Sub count: 359


On April 12, 2022 Frank R. James entered the Brooklyn subway system dressed like a construction worker and began a mass shooting. He shot 33 rounds from his handgun, wounding 10 and killing no one. Additionally, James had set up some sort of explosive devices that appeared to have not properly detonated. He is currently being charged as a federal terrorist. James was captured after a 30 hour manhunt, taken into custody without a struggle.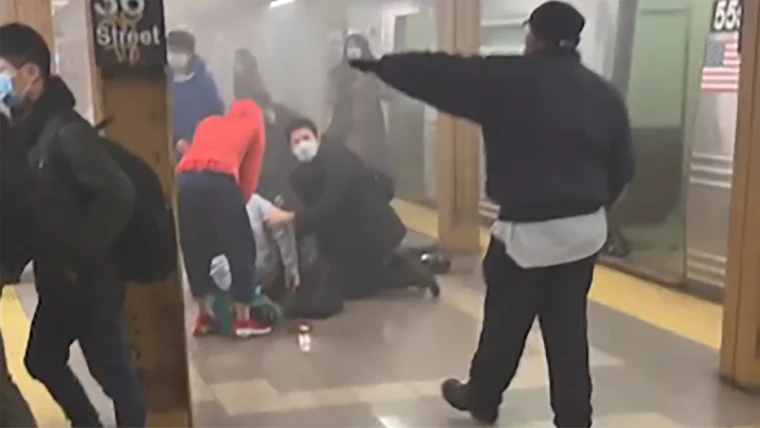 James regularly uploaded to his YouTube account prophet oftruth88 since its creation on May 7, 2014. James' videos covered a range of political and social issues, particularly in regards to US race relations. It was James' beliefs that blacks were still in a form of slavery under white rule, and that the two groups were best left isolated from each other. He was also highly critical of New York's politicians, stating that "those were are the people who were supposed to help me. They made me worse! They made me worse They made me more dangerous than anyone could imagine."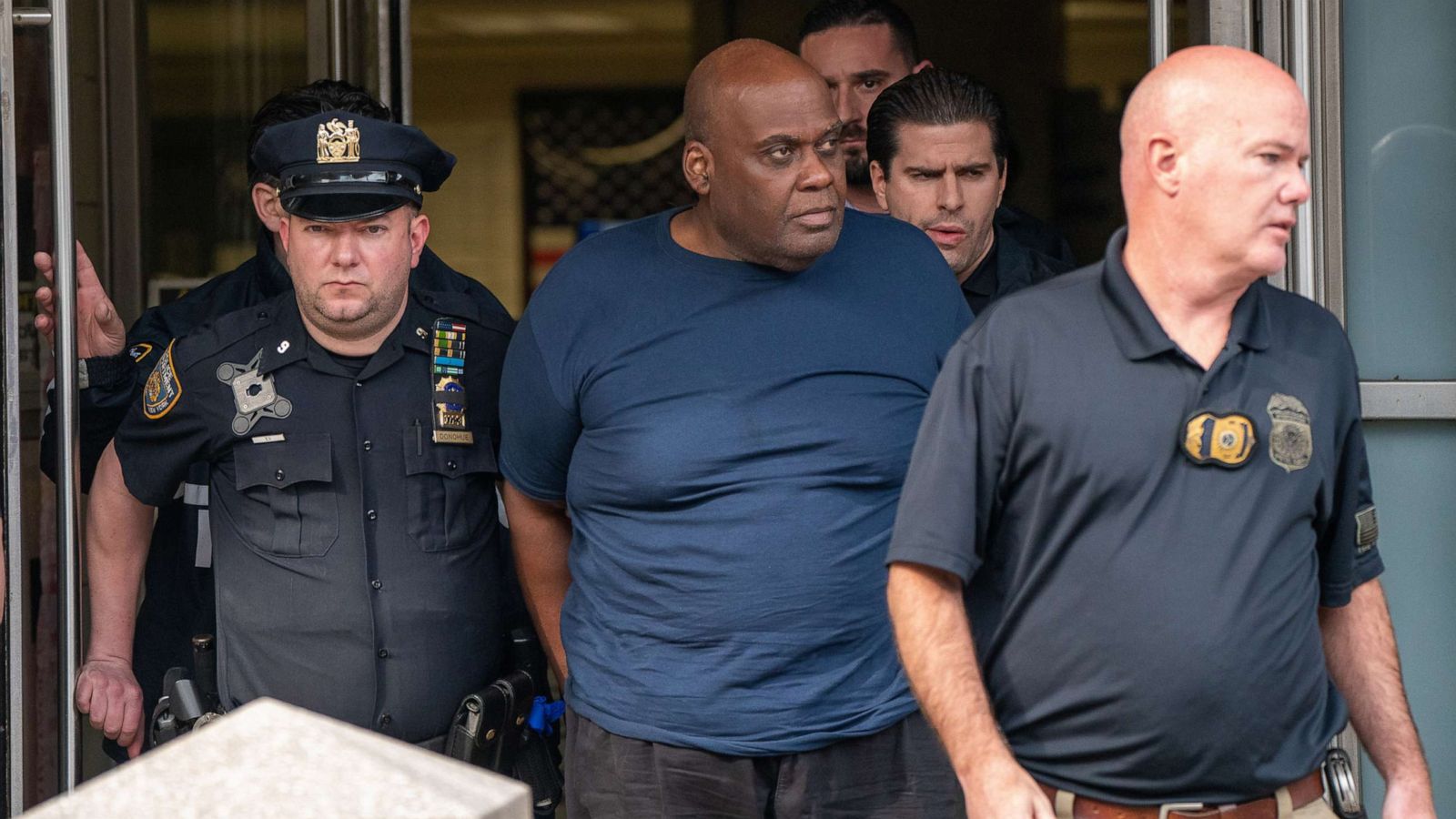 In the videos, James admits to suffering from PTSD, and I would assume undiagnosed schizophrenia as well given what I have seen. Re-uploads of his videos are being quickly taken down on mainstream sites, but you can download an archive here.
"They didn't elect to make you an equal, you had to FORCE them to make you an equal."
Matthew and Jan McMurray
Channel name: Matt n Jan Adventures
Date: Apr 11, 2021 - Ongoing
Sub count: 95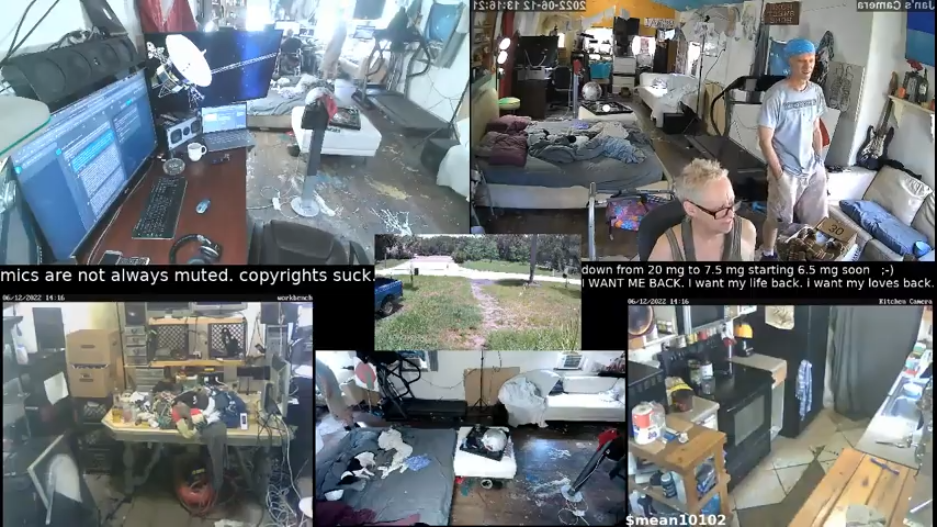 With every channel/individual mentioned thusfar, these have been written after the fact. Usually their channels are deleted and all that can be provided is a Wayback link, however this is a unique case in which the channel in question is still active daily. Meet Matt n Jan Adventures.


"Schizophrenic and stroke survivor streaming 24/7 real life at home.. The Schizophrenic, Matt is documenting his journey while going off the meds, like in the movie "Beautiful Mind". The story of the John Nash and his quest to learn to live with schizophrenia. Jan,had a stroke and is learning to walk and talk again. Two people whom are working together to help each other and anyone who relates. No cuts. No edits. Live streaming so it's real. "


Normally I wouldn't spotlight your average schizophrenic on YouTube (seriously just do a last hour/day search for "gang stalking" and you'll find plenty of them) but this is a whole other level as they have lived stream multiple angles of their home every day for a solid year now. Their life circumstances are unfortunate, but this is all just a really strange way of going about it to me. I suppose it's supposed to serve as an inspiration to others based on the description.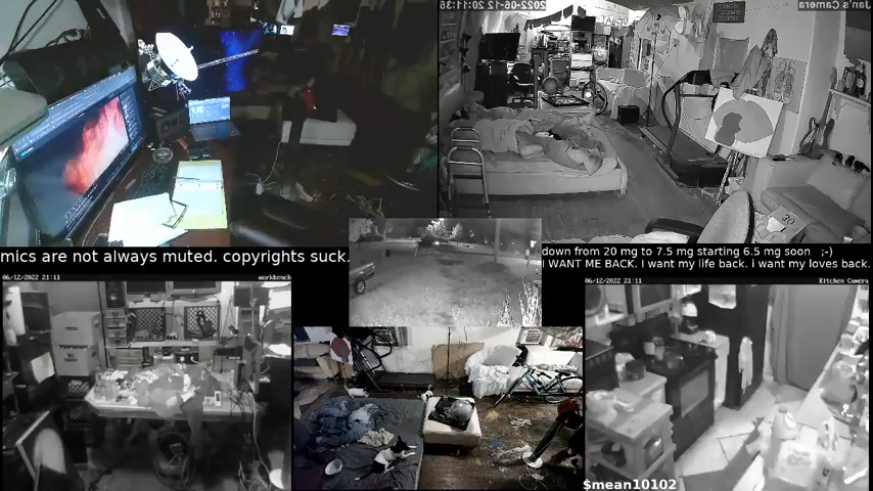 Matt goes over his schizophrenic symptoms in the first two videos uploaded onto the channel. He states that he does not suffer from auditory/visual hallucinations, but rather one this feeling that when watching television, the "context" is stripped away, and it becomes an intense experience, especially when considering how much television "influences the world" as a "form of mind control." He goes on to say that he had quit his medication due to it making his rectum bleed and the ways it inhibited his memory. Matt seems like a pretty smart guy though, wishing these two all the best.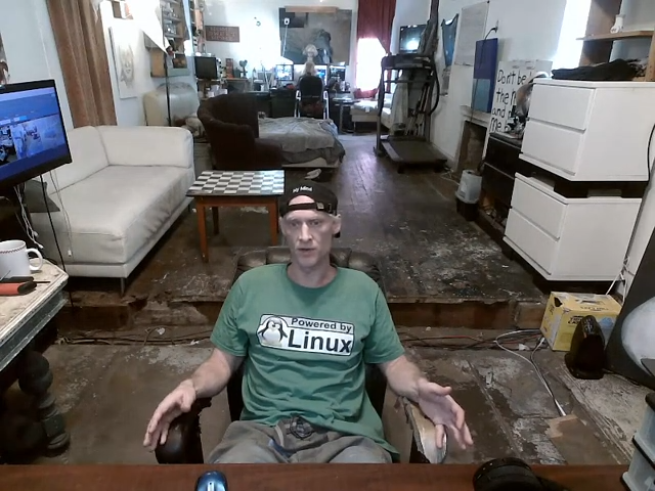 "This is my body...this is my mind, no one else's. Because the world just doesn't understand what i'm talking about or because I say something that makes people think about things they don't want to think about, that's no reason to medicate me[...]and I'm tired of spending time being pissed about it thinking and feeling that I have no control of over my life that I can't even use the brain that the universe gave me to use in this life, and it pisses me off. "
Unfortunately...